Roofing Products that Battle the NZ Climate
on 15/09/2020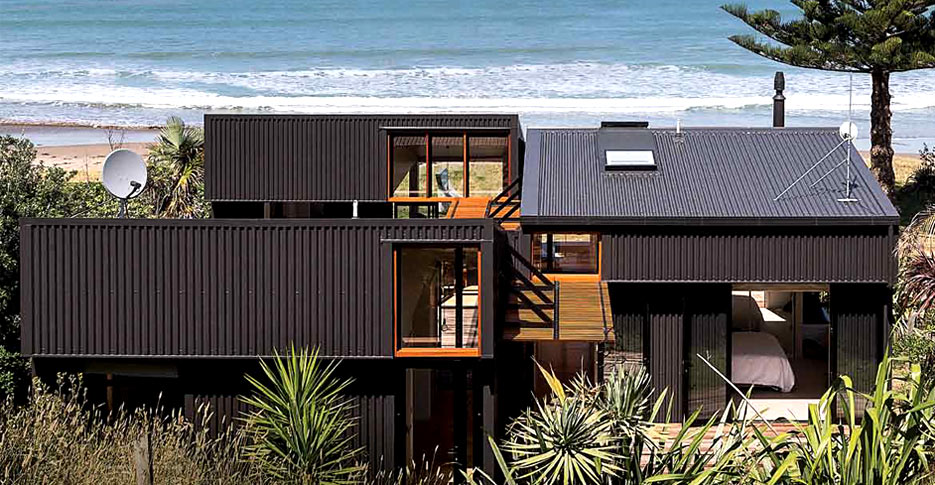 Having worked in the Canterbury roofing industry for over 40 years, we're well accustomed to the wide range of products available on the market and have seen how these products perform over time. It's important when choosing your roofing products that you consider the local climate to make an informed decision. Roofs undergo stress and abuse from the elements like no other building material, so choosing the correct roofing product should give the best performance against harsh weather and protect your home year-round. Not applying a suitable roofing product can cost you, perhaps not immediately but within 5 to 10 years or after significant weather damage, so it pays to get it right the first time.
Our last post discussed what new roofing options are available including long-run steel, corrugate iron and roofdeck. These all come with the option of different finishes that really go the extra mile in terms of battling the NZ climate and are designed to suit all local living conditions:
Zinacore
Zinacore is our best value aluminium and zinc coated steel roof that is well suited to New Zealand's moderate climatic conditions. It's popular due to its long lasting durability and the excellent gloss and colour retention it provides, not to mention it's available in over 40 colours! Because it is only a fraction of the weight of concrete, it's not only safer in the event of an earthquake, but labour, infrastructure and material costs of installation are much lower too, making it a very affordable option.
Magnaflow
MagnaFlow is designed for more demanding environments, such as roofs 100m from the coastline. It features superior corrosion resistant qualities – the magnesium in the aluminium/zinc/magnesium alloy coating 'magically' helps zinc flow over cut edges, sealing them and providing long term protection against corrosion. Magnaflow is also available in over 40 colours.
AlumiGard
AlumiGard is a step up from Magnaflow and is suitable for use in 'very severe' marine environments, right up to the waterline, as well as chemical or acidic exposure in harsh industrial or geothermal areas. AlumiGard's paint surface gives further protection between the aluminium and the elements, making it perfect for extremely harsh environments.
Zincalume
Zincalume coated steel is a big step up from traditional zinc coated galvanised steel because it combines the corrosion resistance of aluminium with the protective properties of zinc. Zincalume is designed to give significantly longer service life than a galvanised coating which is great for spots where wind can carry corrosive salt-laden air many kilometres inland.
GalvSteel
Galvanised steel is mild steel with a coating of zinc. The zinc protects the steel by providing cathodic protection to the exposed steel, so should the surface be damaged the zinc will corrode in preference to the steel. Galvanised steel is one of the most widely used products, used extensively in the building sector, automotive, agricultural and other areas where the steel needs to be protected from corrosion.
Need Advice on Roofing Products?
We supply and install a variety of roofing products that protect your property from harsh weather and still look great after years of use. If you need more advice about choosing the right roofing product for your residential or commercial property, get in touch with us today for a free, no-obligation quote.
---
You might also like to read