A History of Ironsand Steel and its Role in Roofing
on 26/10/2020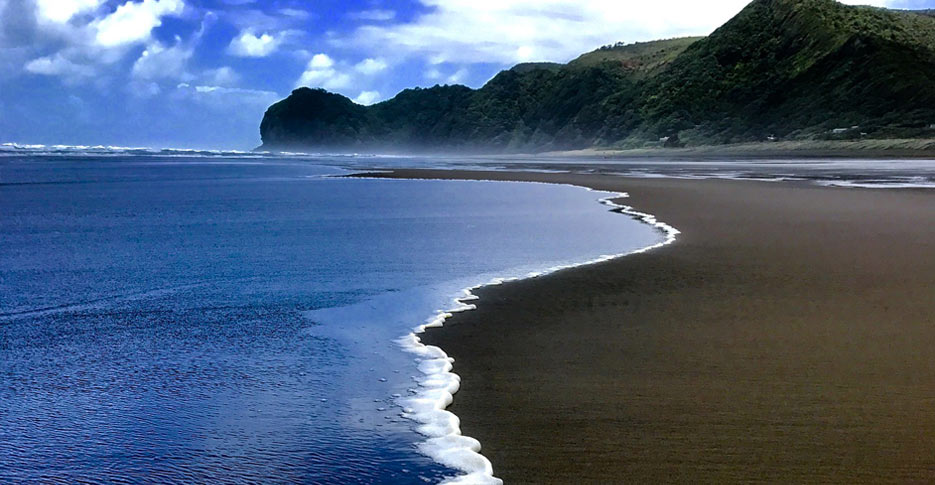 Some 2.5 million years ago, black ironsand was formed on the West Coast of the North Island from volcanic rock activity in the Taranaki region. The ironsand was then swept by the sea currents and deposited as sand dunes along the coast over time. In 1970, the NZ Steel Mill at Glenbrook opened with an ironsand mine at the mouth of the Waikato River. To make the steel, molten iron is mixed with carbon (coal or coke) and processed into big slabs with the help of electric furnaces. The steel industry in New Zealand was born out of a goal to use these abundant local resources and materials for efficient production – Glenbrook is the only mill in the world to make steel from ironsands.
The Birth of GalvSteel, ColorSteel and Zincalume
During the 1970s and 1980s with commercial business booming and after major investment, was the start of the GalvSteel and ColorSteel product lines for the domestic as well as export markets. New Zealand Steel was operating as a fully integrated steelworks producing products made solely from NZ Steel feedstock by 1987. In 1994, the production of Zincalume steel was added to traditionally hot dipped galvalised products. NZ still takes pride in its steelworks, with the black ironsand of the North Island continuing to support steelmaking at Glenbrook. In 2020, ironsand and coal are being used to produce about 650,000 tonnes of steel a year.
Ironsand's Role in Roofing
Currently, and for over 50 years we have enjoyed the benefits of using GalvSteel, ColorSteel and Zincalume for thousands of roofs in the Canterbury region. Known for its four seasons in a day's weather, we have seen time and time again how these extremely hardy coated steel products stand up in the harshest Canterbury conditions and last for years. NZ is known as an innovator in the use of coatings on steel to reduce the impact of solvents in our environment and making these coatings last for years in very testing environments. Thanks to our ironsand resources and technology, we can create highly durable paint that's baked onto the steel to provide complete weather and UV protection for all types of applications (roofing, cladding, fencing, garage doors or structural framing).
Steel roofing and cladding is now more affordable than ever and has proven itself to be the best material that money can buy. Whether you need a new roof, a re-roofing solution or parts and fixings to repair your roof, we guarantee we have a solution for you. Roofline have been manufacturing long-run steel, corrugate and Roofdeck steel roofing products for over 40 years – we know that they not only look great but will last for years to come. If you need advice on choosing the right steel roof or cladding products for your property, give us a ring for a free, no-obligation quote.
---
You might also like to read