If you require a Fascia / Gutter system that looks great, has a strong design and is easy to install then our system is the one for your home.
Roofline Metal Fascia is a classic profile with a swage design that looks great and has added strength as it is made from 0.55 gauge steel.
It offers straight, consistent and trouble-free performance.
Our Quad gutter is installed on the Fascia using an internal clip arrangement.
Compliance with the New Zealand Building Code
Roofline 0.55 Fascia / 0.55 Gutter complies with the NZ Building Code when installed within the following guidelines:
Installed on brackets at a maximum of 900mm centres
With overstraps and spring clips at a maximum of 600mm centres
It is recommended that snowstraps be installed at 600mm centres in snow zones.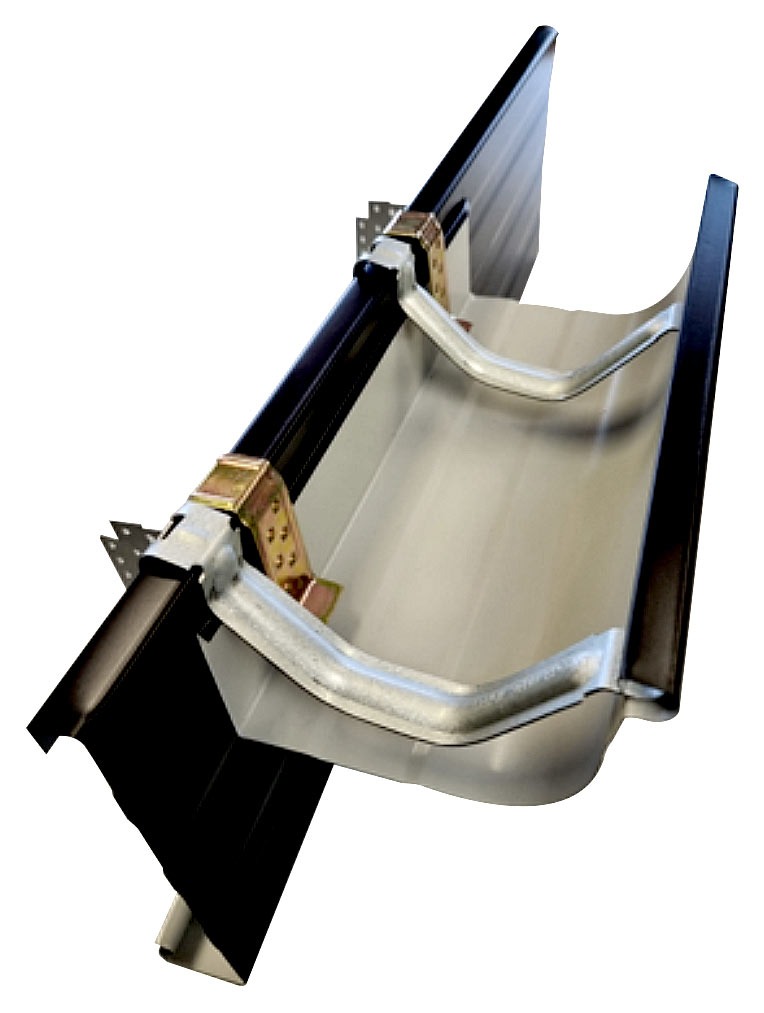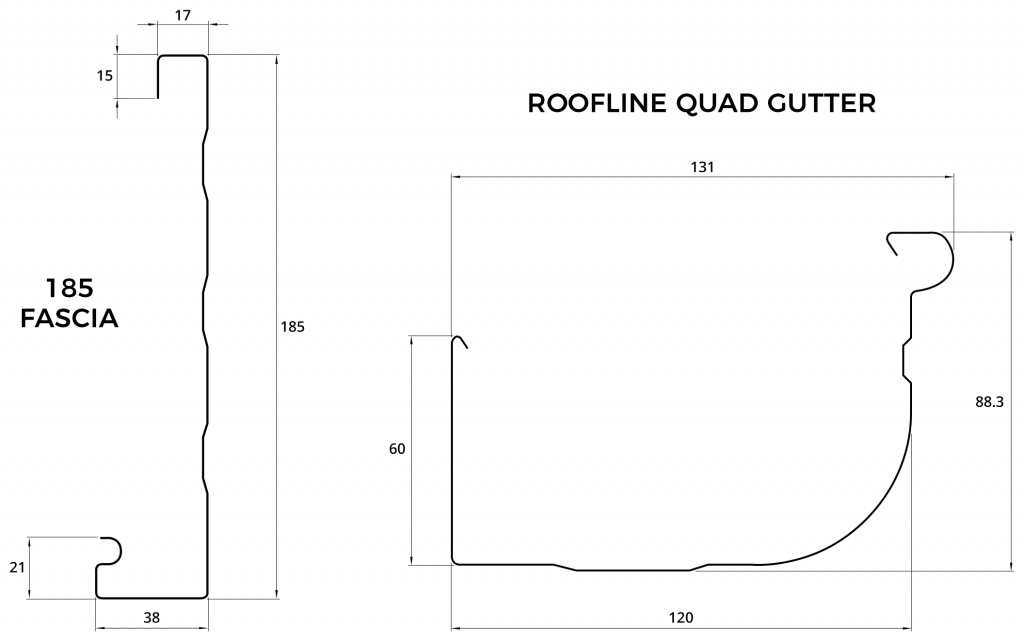 Installation
Roofline now manufactures our own fascia and quad spouting system. We have fully qualified installers ready to go. Check out our video to see how easy and fast it is to put together.
The Roofline Fascia/Spouting is easy to install using rafter brackets, spring clips and overstraps. We have experienced installers who can install the fascia/gutter system.
The spring clip arrangement allows the gutter to be installed at the correct falls to prevent rainwater ponding.
Colours Available
Our Fascia and Gutter is available in our standard colour range.
Testimonials
What our happy clients have to say
We have been dealing with Roofline for over 25 years and we have received the same top service everytime

We have only been dealing with Roofline for a couple of years, but now they have their new machines the quailty has been amazing. Their turnaround on Flashings is prompt and they fit like a glove

"We are always impressed with Roofline Canterbury's outstanding service and quality of product"

I would like to thank you and your company for the service you gave me.
All the dealings I had with you were Great. Every thing went smoothly and you kept me in formed. I would highly recommend your company and subbies to any one.
Thanks again

Great service from a friendly team. I have used them for 20+ years now and occasionally check prices and they are never bettered.

Awesome job guys, would highly recommend no more leaking roof all the best.

Very user friendly service, samples, good product and helped with a trailer. Boom I will be back and so should you!

We use Roofline for all of our roof and flashing needs. They always deliver on time and to a high quality standard. They have great customer support and top quality service.