Add Natural Lighting to your work area
Roofline is proud to stock the extensive range of Ampelite products. Producers of world class, quality polycarbonate or fibreglass roofing products, Ampelite's range includes translucent corrugate, reinforced polyester, polycarbonate and clear PVC roofing solutions for all residential and commercial needs.
Ampelite's internationally recognized products provide a durable and cost effective solution to any roofing requirement.
Applications
Conservatories
Pagodas
Backyard Glasshouses
Indoor Pools
Commercial Greenhouses
Industrial Warehouses
For further information click here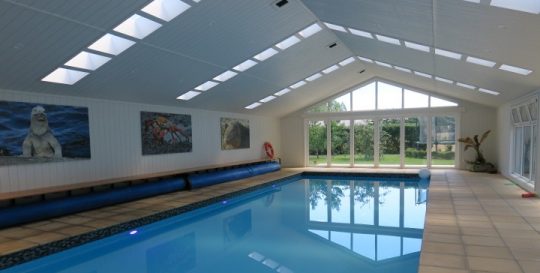 Testimonials
What our happy clients have to say
We have been dealing with Roofline for over 25 years and we have received the same top service everytime

We have only been dealing with Roofline for a couple of years, but now they have their new machines the quailty has been amazing. Their turnaround on Flashings is prompt and they fit like a glove

"We are always impressed with Roofline Canterbury's outstanding service and quality of product"

I would like to thank you and your company for the service you gave me.
All the dealings I had with you were Great. Every thing went smoothly and you kept me in formed. I would highly recommend your company and subbies to any one.
Thanks again

Great service from a friendly team. I have used them for 20+ years now and occasionally check prices and they are never bettered.

Awesome job guys, would highly recommend no more leaking roof all the best.

Very user friendly service, samples, good product and helped with a trailer. Boom I will be back and so should you!

We use Roofline for all of our roof and flashing needs. They always deliver on time and to a high quality standard. They have great customer support and top quality service.