Residential:
Available in a variety of both traditional and contemporary designs, Roofline's guttering systems are both practical and stylish. Fixed using concealed clips or external to suit your home style for the cleanest possible finish and the boldest appearance, our guttering systems are robust and highly functional.
Manufactured using 0.55mm steel for extra strength, our guttering solutions are available in the following styles;
Quad,
Square,
½ Round,
115D,
Canterbury Box (Galv Only)
125D (Galv Only)
Commercial:
Commercial Guttering allows rainwater or snow to drain quickly and easy cleaning.
Styles available include 125 Box or 175 Box and our guttering solutions can be supplied with internal or external brackets.
Guttering can also be custom made to any size to suit your requirements.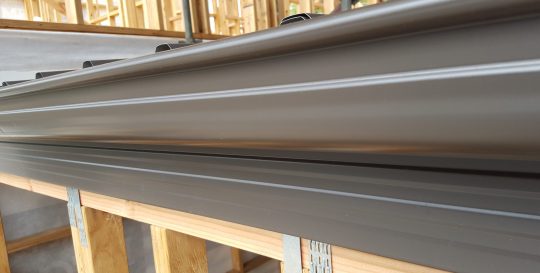 125D (Galv Only)

Canterbury Box (Galv Only)

115D (Galv Only)

1/4 Round

Roofline Quad

Plumline (6meter lengths only)

Square Gutter

175 Box

300 box
Testimonials
What our happy clients have to say
We have been dealing with Roofline for over 25 years and we have received the same top service everytime

We have only been dealing with Roofline for a couple of years, but now they have their new machines the quailty has been amazing. Their turnaround on Flashings is prompt and they fit like a glove

"We are always impressed with Roofline Canterbury's outstanding service and quality of product"

I would like to thank you and your company for the service you gave me.
All the dealings I had with you were Great. Every thing went smoothly and you kept me in formed. I would highly recommend your company and subbies to any one.
Thanks again

Great service from a friendly team. I have used them for 20+ years now and occasionally check prices and they are never bettered.