Steel fascia is an integral part of a home's rainwater system, as they provide a base on the roof into which the guttering can be attached. Roofline's Fascia systems can be fitted with a range of spoutings to create either a contemporary or traditional finish to your roof. Roofline Metal Fascia is a classic profile with a swage design that looks great and has added strength as it is manufactured using 0.55mm steel for extra strength.
It is part of a well-designed, fascia-gutter system that is easy for the installer to work with because it uses an internal clip arrangement to affix the quad gutter.
Compliance to the New Zealand Building Code
Roofline 0.55 Fascia / 0.55 Gutter complies with the NZ Building Code when installed within the following guidelines:
Installed on brackets at a maximum of 900mm centres
With overstraps and spring clips at a maximum of 600mm centres
It is recommended that snowstraps be installed at 600mm centres in snow zones.
See full information on our fascia and quad spouting system.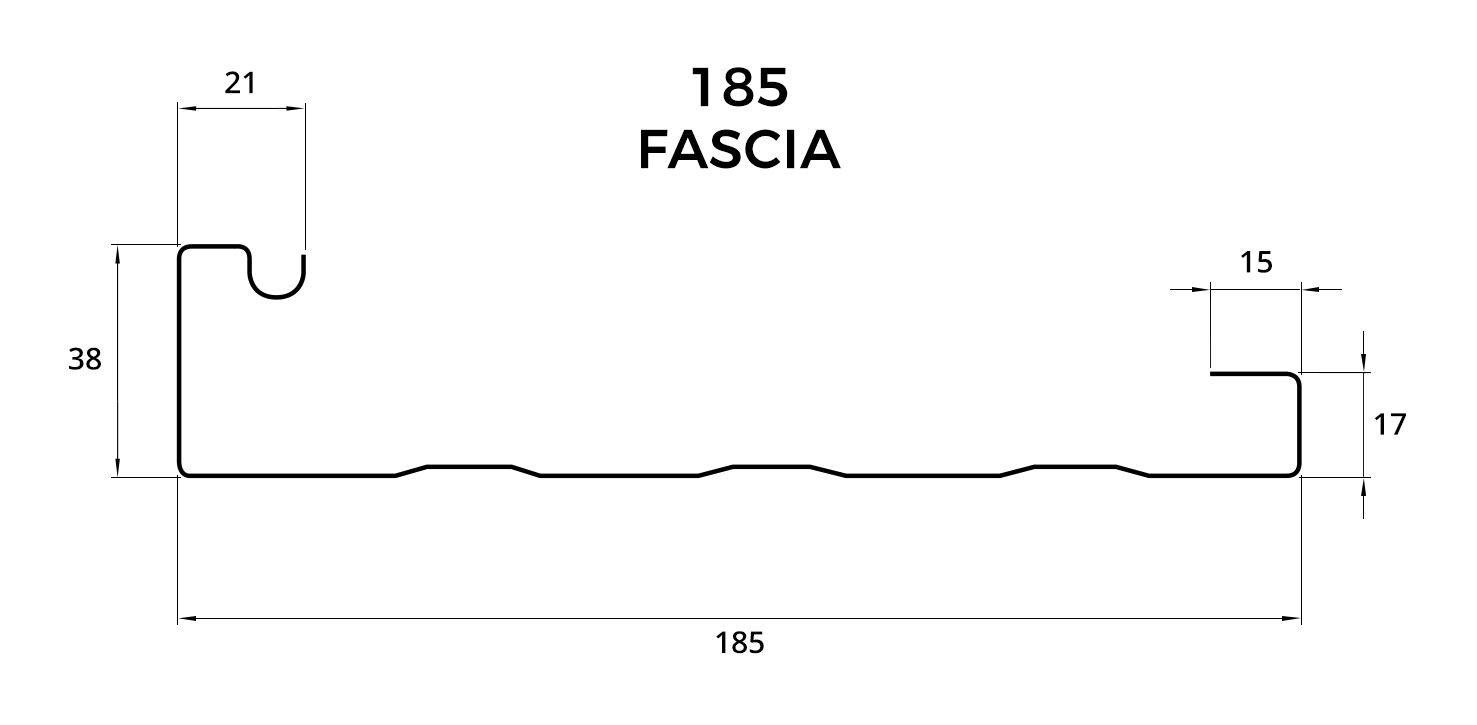 Testimonials
What our happy clients have to say
We have been dealing with Roofline for over 25 years and we have received the same top service everytime

We have only been dealing with Roofline for a couple of years, but now they have their new machines the quailty has been amazing. Their turnaround on Flashings is prompt and they fit like a glove

"We are always impressed with Roofline Canterbury's outstanding service and quality of product"

I would like to thank you and your company for the service you gave me.
All the dealings I had with you were Great. Every thing went smoothly and you kept me in formed. I would highly recommend your company and subbies to any one.
Thanks again

Great service from a friendly team. I have used them for 20+ years now and occasionally check prices and they are never bettered.