Re-roofing Solutions for All
on 04/12/2020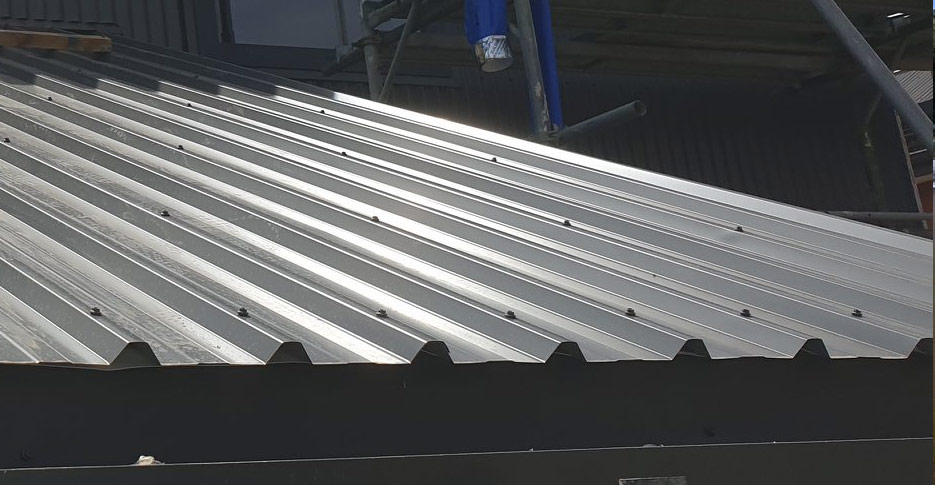 Your roof is your main barrier from harsh elements outside (sun, rain, wind) so it's important to maintain it and
ensure it performs optimally. Many of our customers come to us for re-roofing projects when their existing roof
has experienced wear, has holes or is corroded and is no longer holding in heat and keeping moisture and rain out.
If these types of problems are left too long, they can allow moisture inside your home, increase heating costs and
devalue your property. Furthermore, ignoring a damaged or worn roof can lead to framing, insulation or ceiling
damage. Re-roofing is done by replacing your existing roof with a new one. Although it sounds like costs will be
prohibitive, (and historically they were), nowadays with new technologies and lower cost materials, re-roofing can
be done quickly and easily at a much lower cost to customers. There's still a lot to consider for re-roofing your
building – here's our advice below.
What you should know before re-roofing
There is much to consider when it comes to roof replacement. Building codes mean that you can't replace a roof
without preparation or replace a lightweight roof with a heavyweight roof. In Canterbury after the earthquakes
there has been a huge move to lightweight iron roofs which is optimal for our environment and also means
re-roofing is not as time consuming, costly or difficult. It's important to talk to a re-roofing expert such as Roofline
to discuss your needs and work out the best solution – getting a quality and professional re-roofing installation is
critical to ensure you don't have to pay out again in just a few years if the job is not done properly. We will inspect
your existing roof and site, and discuss the following considerations with you:
Your existing building structure – this must be taken into account for a re-roofing job
Local Council requirements and building consents needed for the work
Your surrounding environment and conditions in order to choose the best material
How re-roofing works
A simple re-roofing project typically only takes a few days, depending on the weather. We ensure your property is
not fully open to the elements by only removing the section of your roof that we will be replacing per day. This
means your house stays watertight throughout the process and you're not left in a stressful situation if it rains
during the project.
Depending on your surrounding environment, budget and needs, there are a selection of products that can be used
in re-roofing projects. Typically, long-run roofing is the best performer in terms of cost-effectiveness, earthquake
safety and being a lightweight solution (they're about 1/8th the weight of a concrete tile or clay roof). Where
shorter sheets are needed, we use Zincalume or Colour Steel. At Roofline we ensure you are guided throughout
each step of the process of selecting the right products, colours and installation strategy.
We have been undertaking re-roofing projects with long-run steel , corrugate and Roofdeck steel roofing products
for over 40 years and know exactly what looks great and will last for years to come. If you need advice on
re-roofing your property, give us a ring for a free, no-obligation quote.
---
You might also like to read