Cladding Solution using Traditional Roofing Products
on 16/01/2020
Late last year, Roofline Canterbury supplied the roofing and cladding to Opawa School, working with BDH builders who completed the installation of the products. The roofing and cladding solutions both used Corrugate – a durable, practical and modern application of a traditional roofing product that looks clean and blends perfectly with its surrounding facilities. The wall cladding colours are Nimbus and Pacific Cloud, combined with Sandstone Grey on the roofs which created a contemporary yet natural look with good contrast.
Why Corrugate Remains New Zealand's Favourite Roofing Product
Corrugated iron is a tried and tested New Zealand favourite for roofing. It's been proven to withstand our harsh weather conditions, is cost effective, versatile and durable – making it our most popular roofing solution. The product itself is extremely lightweight and durable, often used on many styles of building from historic bungalows to contemporary style apartments and schools.
Using Corrugated Iron as a Cladding Solution
Due to its durability and versatility, Corrugate has become a popular cladding solution used on commercial, residential and industrial properties throughout Canterbury. Corrugate has a wide sheet cover and is quick and simple to fix to your existing (or new) building. Being great value for money, we have seen more Corrugate being employed as wall cladding, ceiling cladding and roofing in recent years. Corrugate comes in a wide variety of colour options, it looks fabulous and continues to look great over long periods of time. Corrugate now gets commonly applied as:
Residential roofing & cladding
Commercial roofing & cladding
Curved Corrugate
Horizontal or Vertical cladding
Internal walls or ceiling
Fencing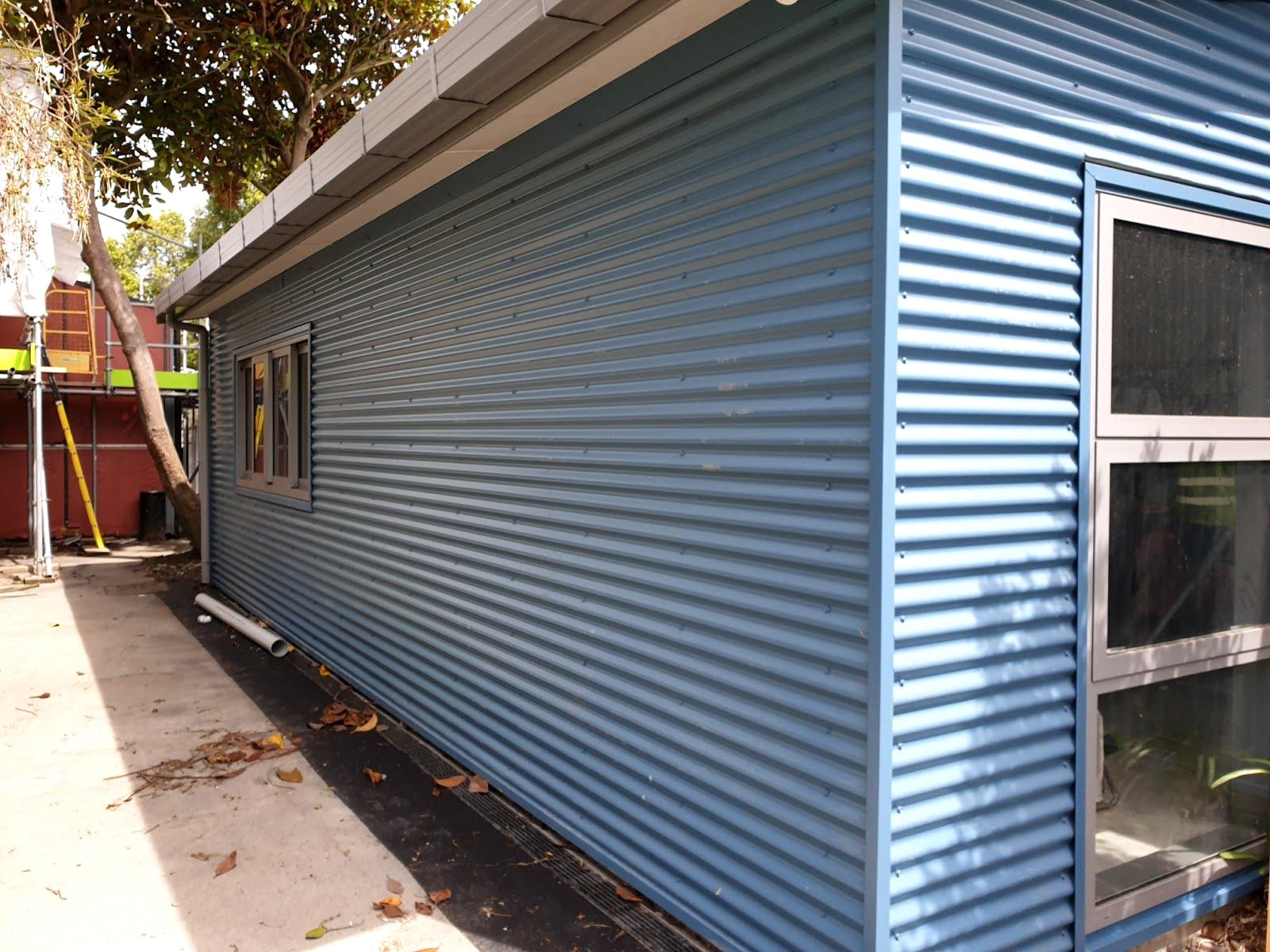 Traditional corrugated iron used as cladding at Opawa School
Roofline Canterbury are proud suppliers of Corrugate and other products for residential, industrial and commercial solutions, repairs and replacements of cladding and roofing. Our reputable, experienced and qualified team can install all products and we give a full 5-year workmanship warranty on all our installations. Get in touch with us today for a free roofing or cladding quote for your project.
---
You might also like to read