Product Warranties
Because we are Canterbury based, we understand the local environment and the unique conditions your roof and cladding systems will be subjected to. Our time in the industry has taught us what works and what doesn't in every possible scenario nature can throw at you. It's this experience that enables us to recommend the right roofing solution for your needs, every time!
Environmental Conditions
Geographical conditions, prevailing salt-air, extreme heat and excess rainfall are just some of the many environmental elements that can affect kiwi's homes. Using the right materials for your needs and ensuring that the standards governing the manufacturing and installation process have been rigorously adhered to, are essential in guaranteeing the longevity of your roof.
Workmanship
As members of the Roofing Association of New Zealand and the New Zealand Metal Roofing Association, we adopt and adhere to the Codes of Practice set by these groups, while our high quality workmanship is backed by a 5-year guarantee. We passionately believe that protecting our customers, and taking care of them, is a simple, but fundamental part of any good business – that's how we've always done business, and it's how we always will.
Choosing the Right Roof
All ColorCote pre-painted metal materials are backed by significant warranties which range between 15 and 20 years, dependent on the geographical location of the roof.
Colorcote Warranty terms for colour material
Zincalume Warranty Information
Additionally, the link below will direct you to an enquiry form, where you simply enter some basic details, including the location of your property, and ColorCote will provide you with advice on which materials will suit your specific geographical location.
http//www.colorcote.co.nz/about-us/warranty-enquiry/
The link below will direct you to the guidelines on how to choose the right roof for the environment your dwelling is in.
http//www.colorcote.co.nz/about-us/warranties
For further information and to enquire about your location visit: http://www.colorcote.co.nz/roofing-maintenance-restoration-and-materials.html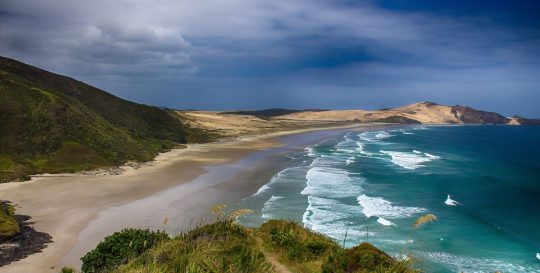 Testimonials
What our happy clients have to say
We have been dealing with Roofline for over 25 years and we have received the same top service everytime

We have only been dealing with Roofline for a couple of years, but now they have their new machines the quailty has been amazing. Their turnaround on Flashings is prompt and they fit like a glove

"We are always impressed with Roofline Canterbury's outstanding service and quality of product"

I would like to thank you and your company for the service you gave me.
All the dealings I had with you were Great. Every thing went smoothly and you kept me in formed. I would highly recommend your company and subbies to any one.
Thanks again

Great service from a friendly team. I have used them for 20+ years now and occasionally check prices and they are never bettered.